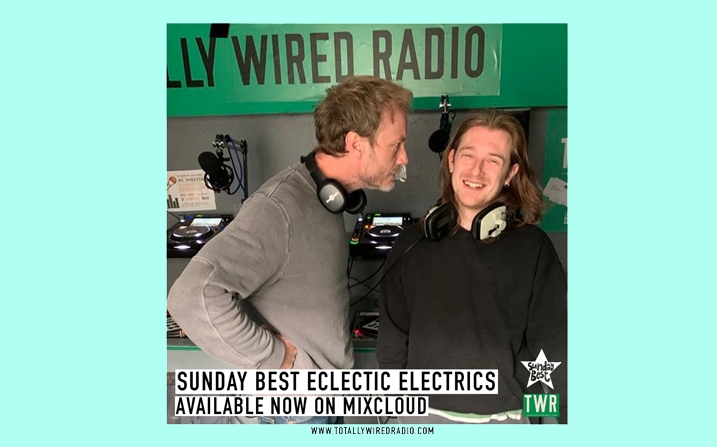 1st November 2021
Catch Up on Our Latest Live TWR Show!
Sombrero Sound System's Jonny Bain and Sunday Best's Stan are back LIVE in the studio and indulge in all things Sunday Best, with new releases from Plastic Mermaids, classic Dub Pistols and more!
We also spin all things disco, acid house, alternative rock, pop and everything in-between!
If you have any messages or any requests, get in touch – we'd love to hear from you!
Check out the full tracklist below and catch up now!
---
JW Francis – WANDERKID
Number – Wedge (ACR Rework)
Sunshine Anderson – Heard It All Before
Prince – I Wanna Be Your Lover (De-Mitri From Paris Re-Edit)
Treva Whateva – Sing A Long
Plastic Mermaids – Enivronmental
Plant Life – When She Smiles, She Lights The Sky (4Hero Remix)
Andy C & Schimon – Body Rock
Whitney Houston – Million Dollar Bill
Dub Pistols – Running From The Thoughts
Payfone – We Are Chains
The Knife – Heartbeats
War – Galaxy (Leo Zero Remaster)
dan le sac Vs. Scroobius Pip – Thou Shalt Always Kill
The Aloof – One Night Stand
Laid Back – Baker Man
DJ Fat Trip – Ure In Luv
O'Flynn – Sunspear
Ross From Friends – The Daisy
De La Soul – Keepin' The Faith
Mary Epworth – Me Swimming
A Certain Ratio – Down and Dirty (Mr. Dan Remix)
JW Francis – Maybe
Scarlet Fantastic – No Memory (Extra Sensory Mix)