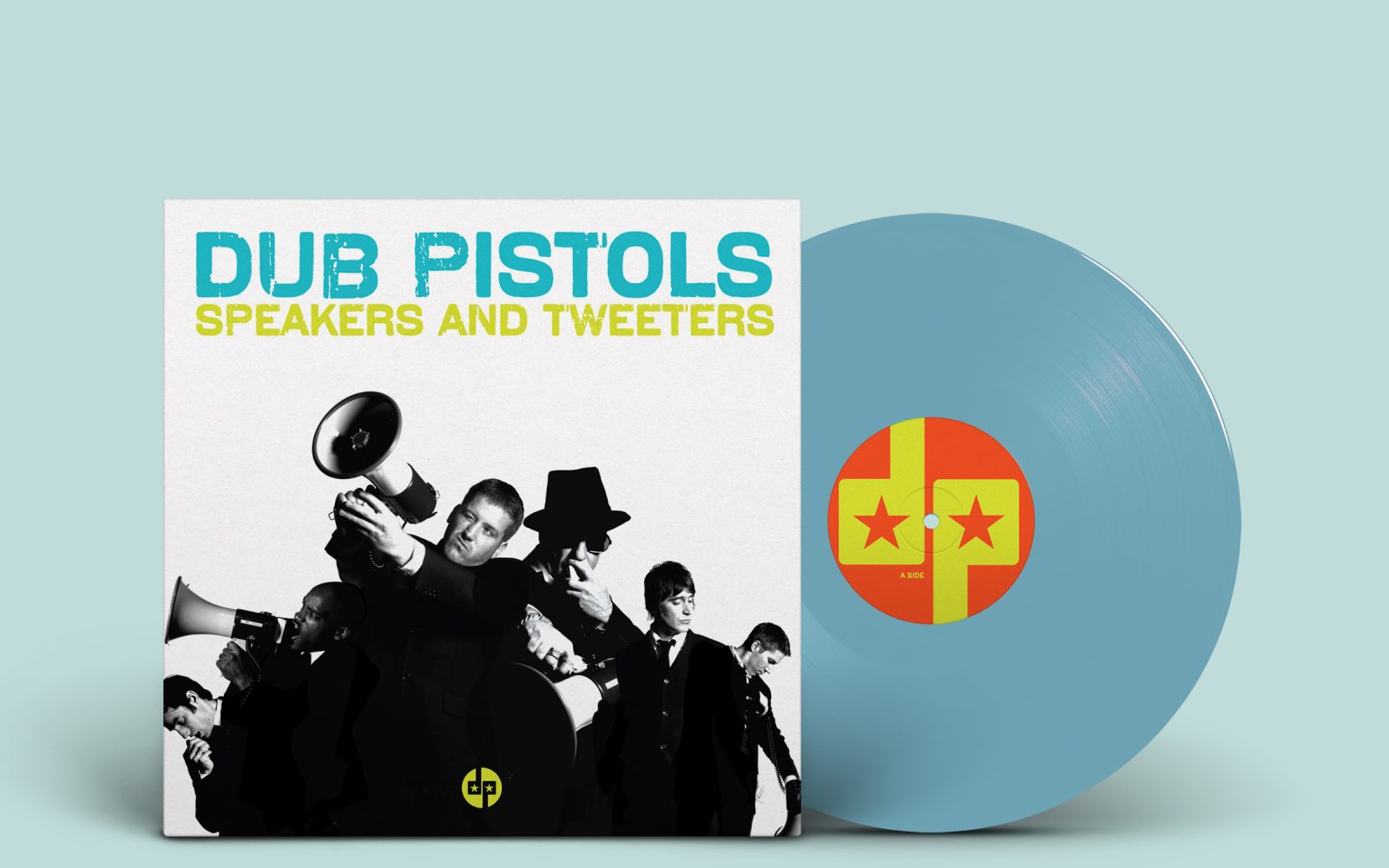 6th December 2021
Dub Pistols Announce 'Speakers and Tweeters' Vinyl Release
Dub Pistols 'Speakers and Tweeters' is finally being given the vinyl treatment!
'Speakers and Tweeters' was the first Dub Pistols LP released on the label and features the likes of Terry Hall (The Specials), Blade and T.K. Lawrence plus more, who combine to create the perfect fusion of hip-hop, ska, reggae and dub.
The record also features exhilarating covers of Blondie's 'Rapture' and The Stranglers' 'Peaches'.
Pressed on Light Blue vinyl and housed in a Gatefold sleeve, this glorious LP also includes liner notes by the late, great legend Howard Marks.
The album is available to pre-order now!