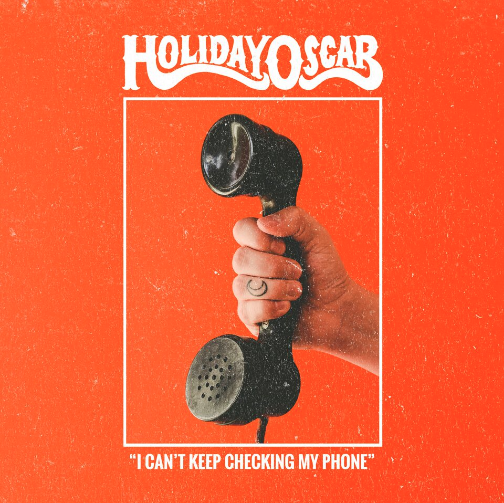 2nd February 2018
Holiday Oscar announces I Can't Keep Checking My Phone (Extended Play)
Today Holiday Oscar announces his debut EP, I Can't Keep Checking My Phone (Extended Play), to be released 2nd March 2018 through Sunday Best Recordings.
Combining fuzzy, 70s-folk inspired instrumentation with relatable modern day lyrics, this EP is the perfect introduction to the acoustic troubadour who is fresh off a UK support tour with Amy Macdonald and a sold out headline show at London's St Pancras Old Church.
Featuring 4 bonus tracks, including previous single Nicholas, the EP will be available on extremely limited orange 12″ vinyl, CD and digital.
Pre-order I Can't Keep Checking My Phone (Extended Play) now: bit.ly/0800-Pre-Order