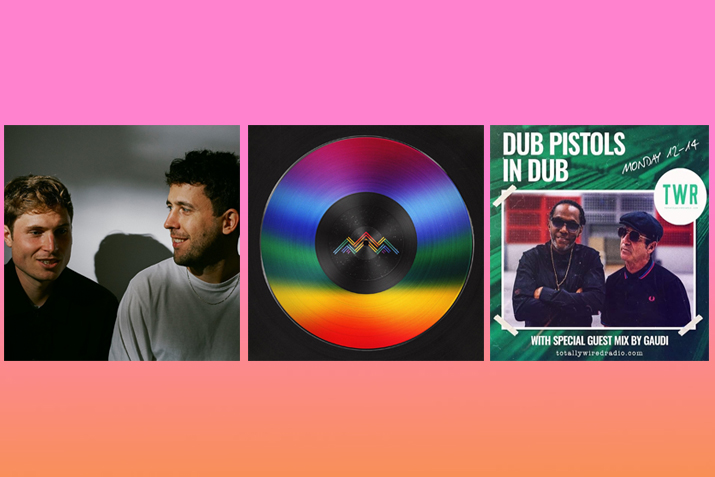 16th March 2021
Latest Sunday Best News: Wayward Unveil Brand New Video, Pre-Save New Music From JW Francis, Catch-Up on Dub Pistols in Dub with Special Guest Gaudi
SILVER BEAR'S WAYWARD UNVEIL BRAND NEW VIDEO
'ALL A BIT MAD'
PRE-ORDER THEIR DEBUT ALBUM BELOW
London duo Wayward have released a brand new lockdown inspired video for their most recent single 'All A Bit Mad'.
Centred around Zoom calls, the duo enlisted friends to help shape this wonderfully crafted experience of lockdown life.
'All A Bit Mad' is the latest single from their up-coming debut album, 'Waiting For The World',  and has already been added to Mixmag's 'Tracks of The Year So Far', featured on Resident Advisor and received big support from the likes of Pete Tong and Mary Anne Hobbs.
The album is available to pre-order/pre-save now.
View the video for 'All A Bit Mad' below
PRE-SAVE JW FRANCIS' NEW SINGLE 
'MAYBE'
JW Francis is the gift that keeps on giving! Following on from his superb debut, we've been blessed with a Christmas EP, an audiobook, a poetry book and now – as he prepares for a 2,200m hike along the Appalachian Trail – brand new music!
New single 'Maybe' is set for release on the 22nd March.
Pre-Save today to hear some exclusive demos of the track 👀
JW's debut 'We Share a Similar Joy' is currently available to buy on yellow vinyl.
Featured as BBC 6 Music's Album of The Day and with plaudits from DIY through to Line of Best Fit, now is the perfect time to explore the wonderful world of JW Francis.
Head to his Bandcamp page or follow him on Spotify for more!
LISTEN BACK TO DUB PISTOLS IN DUB
WITH SPECIAL GUEST MIX BY GAUDI
You can now listen back to Barry Ashworth and Seanie T's Dub Pistols In Dub show on Totally Wired Radio.
Barry and Seanie play only the very best of Reggae, Ska, Soul and Hip-Hop and their latest show is no exception. They are also joined by the highly decorated Dub and Electronica producer Gaudi for a special guest mix.
Available now are white SIGNED copies of Dub Pistols' incredible eighth studio album 'Addict'.
Wth guest vocalists from Natty Campbell and Seanie T to Rhoda Dakar and Lindy Layton, the album is a perfect blend of Jungle,Dnb, Soul, Ska and Reggae – essential listening with Summer just around the corner!