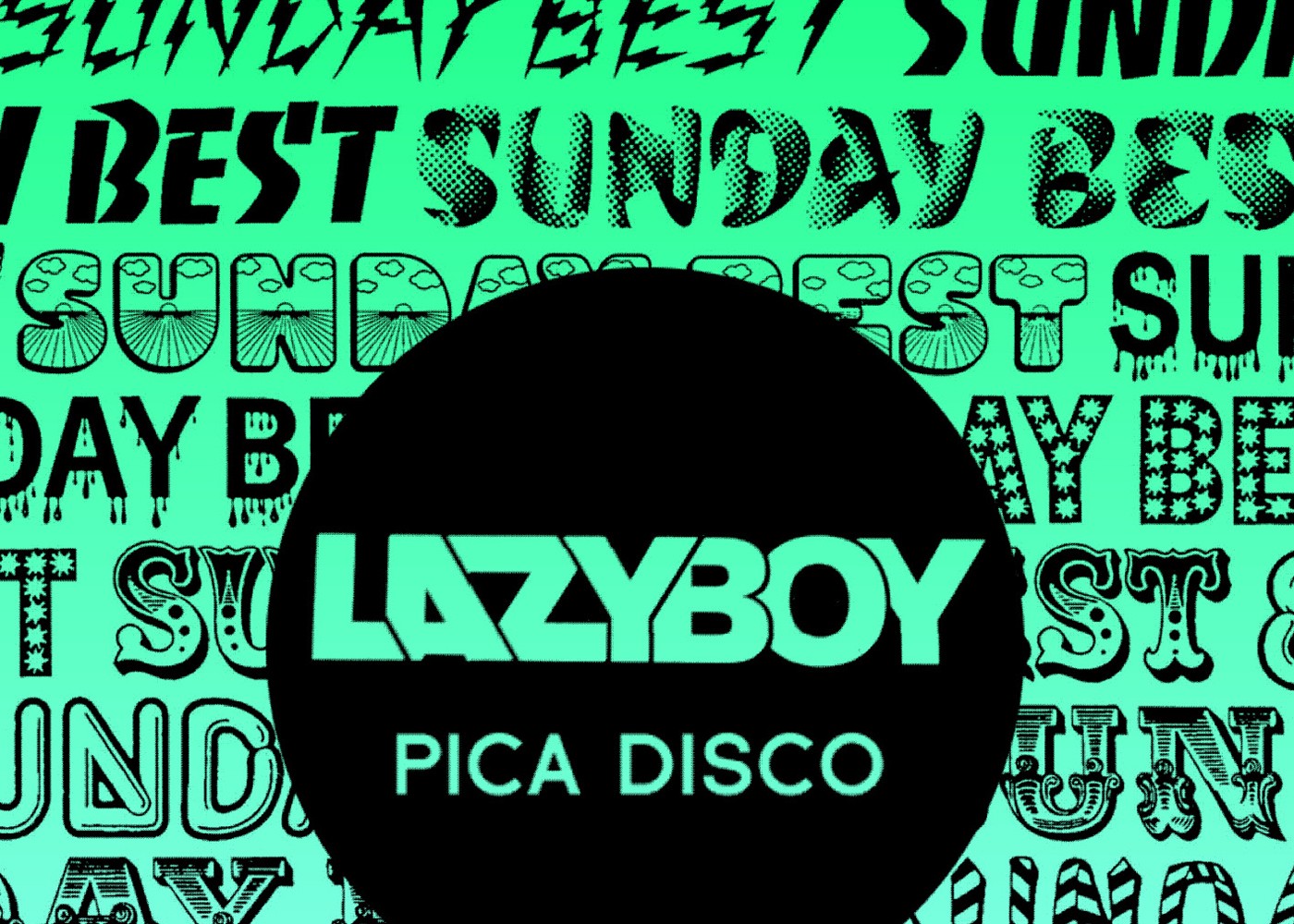 6th December 2013
Listen to 'Pica Disco', the new single from Lazyboy!
Lazyboy are the dynamic duo of Sunday Best head honcho Rob da Bank and producer Dan Carey whose credits include work with Bat for Lashes and Lily Allen.
Their new single, 'Pica Disco' is available now. The duo made the original of 'Pica Disco' a few years back and it was only after multiple requests from various DJs for a copy that they decided this was a track to unleash upon the world! Friends of Lazyboy including Panda, TYTHE, Mojo Filter and Boxed In have all got involved in the project by way of their own remixes. The finished product is a remix package to blow all the winter cobwebs away and whisk you back to the summer months! Listen via Soundcloud below:
Bringing both Rob da Bank and Dan Carey's unique styles together, 'Pica Disco' is a blissful mash up of a number of genres; shimmering with hints of Nordic space disco, populated with glistening synthesisers and all propelled along by a cheerful and melodic guitar riff.
Each of the artists on remixing duty preserve the languorous groove of the original track whilst putting their own distinctive stamp on it. Lazyboy relive the most glorious and potent memories of the summer through 'Pica Disco' to keep you dreaming of the next one!
'Pica Disco' is available now from the following outlets:
If you like what you hear, make sure you like the new Lazyboy page on Facebook HERE to stay up to date with their musical activities!