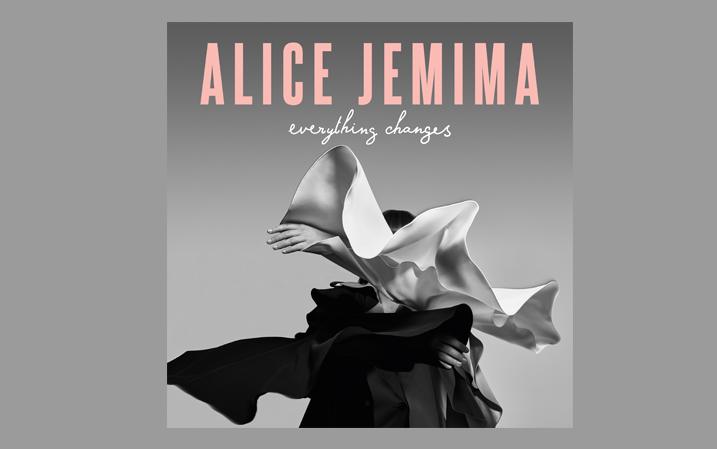 1st February 2020
Pre-Order Alice Jemima's new album now!
After a highly successful 2019 touring the UK with Sophie Ellis-Bextor, Alice Jemima is set to release her new album 'Everything Changes'  on February 28th  2020 which she co-wrote producer with Simon Byrt (Babeheaven) with additional production and mixing by Sean Oakley (Kanye West, Lady Gaga)
Her new album 'Everything Changes' also features 3 singles; 'Dancing In Love, 'Icarus' & 'Devil On my Shoulder',  co-written with Sophie Ellis Bextor.
'Everything Changes' steps up a gear production wise from her debut self-titled album, resulting in a collection of joyous upbeat pop songs, which still manage to showcase her unique quirky production style and sultry, sugar- sweet vocals.
Alice describes her new album as being reflective of her own life changes, "Throughout the record I've wanted to portray themes of stepping into the unknown, letting go and the obstacles we face in life. But I also wanted this record to be fun! I wrote my first album over many years, whereas this one captures my more recent thoughts, feelings and experiences." 
Alice Jemima released her captivating debut self-titled album in 2017 to much critical acclaim and has achieved over 25-million album streams to date with several of the tracks being placed in adverts for Ralph Lauren, Simple Skincare, Macy's and Topshop Radio support came from  Radio 1's Huw Stephens ('Tip Of The Week' ) Annie Mac, Sophie Little & Monki and Alice achieved Radio 1 playlisting with her single 'Dodged a Bullet'. Other supporters included John Kennedy (Radio X) and Tom Robinson (6Music).  Alice has also performed live at  Boardmasters, Bestival Lattitude, The Great Escape and SXSW.
PRE-ORDER THE ALBUM HERE.
*CD will be released 13th March