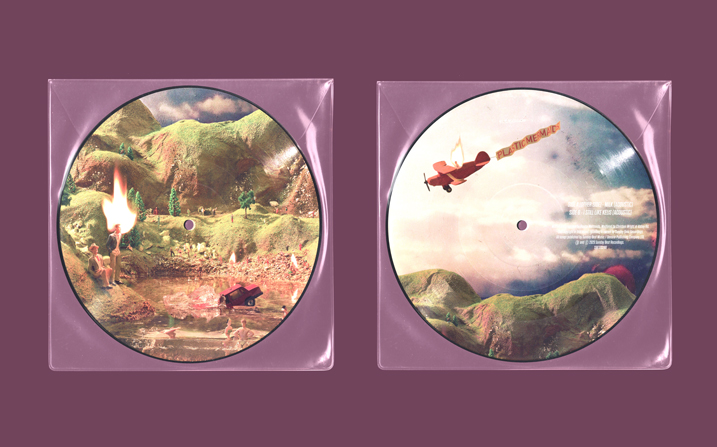 17th March 2020
Pre-Order Limited Edition Plastic Mermaids 7″
Plastic Mermaids have announced the release of a lovely 7″ picture disc featuring two acoustic tracks!
After a hugely successful 2019, Isle Of Wight psych rockers Plastic Mermaids are celebrating their incredible debut album's first birthday with the release of two acoustic tracks on a beautiful 7" picture disc. A perfect collector's item!
Side A is a lovely stripped back version of 'Milk'. Accompanied with a piano and lush backing vocals, the different arrangements give new meaning to the fuzzy spaced out original.
Flip the disc over and you're graced with a gorgeous acoustic rendition of 'I Still Like Kelis'. With just an acoustic guitar and Doug and Rhain's delicate vocals, the track remains as heartfelt as it is joyous.
The band have received high accolades from the likes of Radio 1's Jack Saunders, John Kennedy from Radio X (who invited them in for an Xposure live session), Lauren Laverne, Chris Hawkins & Radcliffe and Maconie. 2020 promises to be an exciting year for the band as they are currently working on new material.
PRE-ORDER THE PICTURE DISC HERE