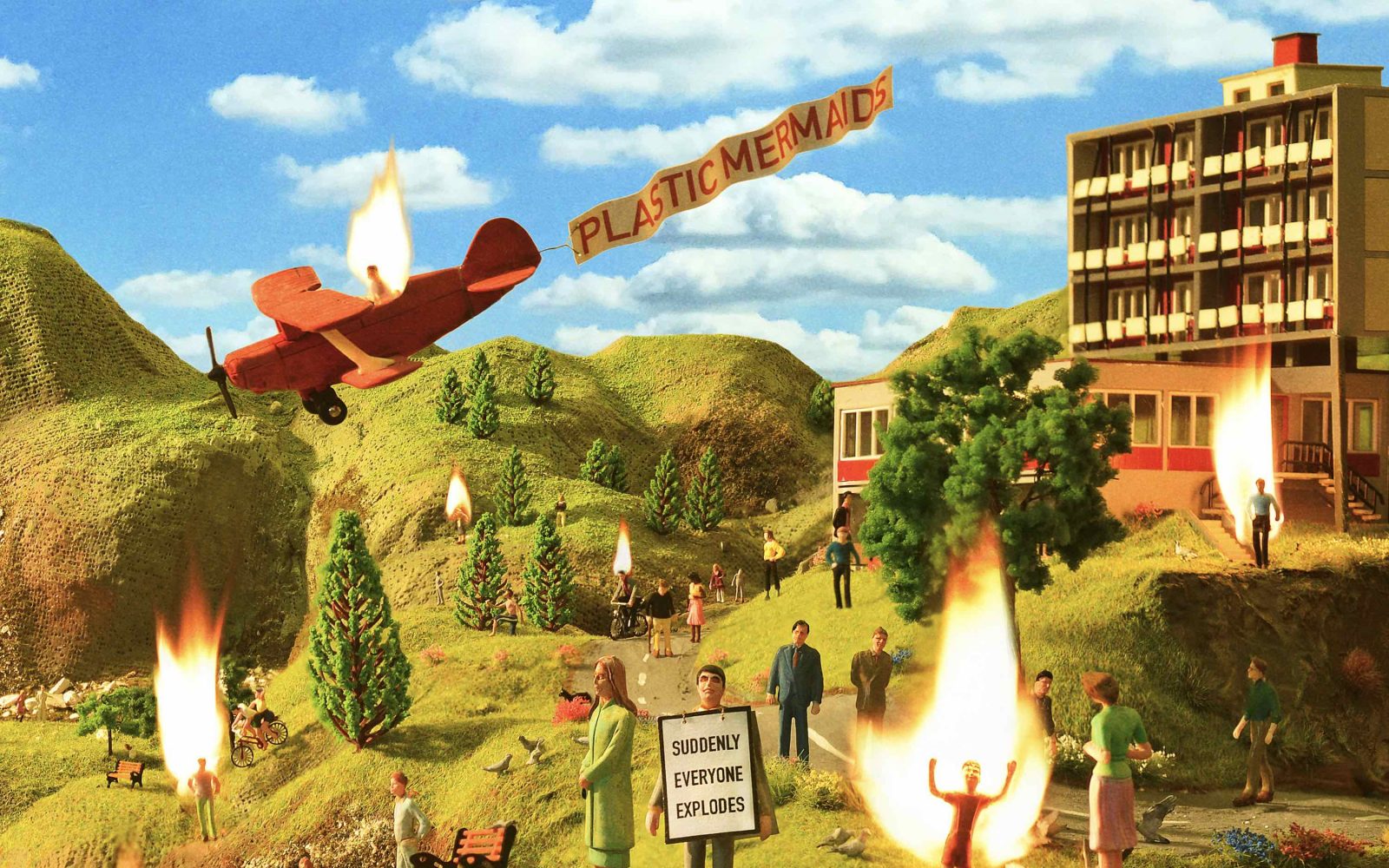 24th May 2019
'Suddenly Everyone Explodes' Released Today!
Plastic Mermaids are a five-piece band from the Isle of Wight who, after building their own analogue studio, have self-produced one of the most genuinely original and sonically adventurous debut albums you'll hear all year: 'Suddenly Everyone Explodes'. 
Recent singles revealed from the new album include '1996' and their latest psychedelic-pop single 'Floating in a Vacuum', both of which  have been warmly received by fans and critics alike, supported at radio by Radio 1's Jack Saunders, John Kennedy from Radio X (including a recent Xposure live session), BBC6 Music's Lauren Laverne & Chris Hawkins. 
OUT NOW on coloured gatefold vinyl 
"Plastic Mermaids win me over from the start…the tones are all just right – there's something very classic about this."– THE FADER 
 "Plastic Mermaids combine the sounds of alt-folk, space-rock and chamber pop in a piano-led fantasy that The Flaming Lips would be proud of " – NME 
 "The Isle of Wight band fashion chamber-pop majesty that sounds somehow effortless and preordained."– SUNDAY TIMES CULTURE 
 "Some of the most creatively deployed panning heard all year. Cinematic and gorgeously textural, this cut sounds like Mercury Rev going on a road trip with The Flaming Lips." – Q MAGAZINE 
  "Plastic Mermaids. Keep an ear out for them in 2019" LAUREN LAVERNE 
  "Fantastic, 'I've always thought of them as a bit of a British Mercury Rev.. They've been away for a while. So good to have them back" JOHN KENNEDY/RADIO X  
  "This is new now by Plastic Mermaids … That reminds me of something, that chorus line. I can't think what. A new favourite of mine this one. A gigantic tune. A brilliant brand spanking new one." – CHRIS HAWKINS/6MUSIC