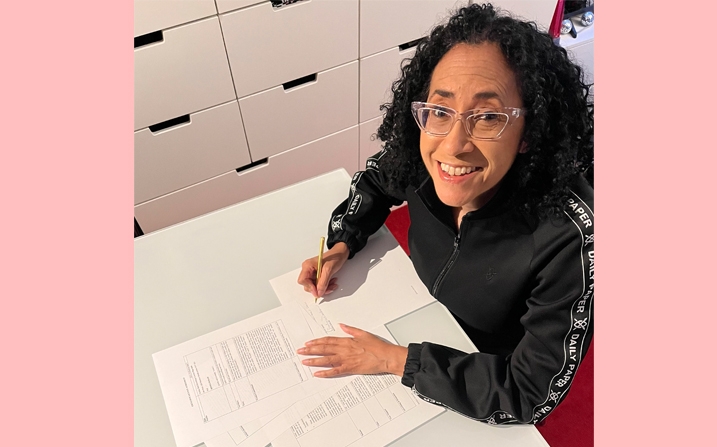 15th December 2021
Sunday Best Sign 2Tone Icon Rhoda Dakar
Sunday Best Recordings are proud to announce the official signing of 2Tone icon Rhoda Dakar ❤️
This follows the digital release earlier this year of her excellent cover of 'Everyday Is Like Sunday' (7″s due Jan) and precedes new music in 2022!
Rhoda began her musical career as lead vocalist with all-female 2Tone band, The Bodysnatchers. In 1980 they released two classic songs of the 2Tone era, 'Let's Do Rocksteady' and 'Easy Life'. Rhoda then went on to collaborate with The Specials, featuring on their second album, 'More Specials', for which she won the first of her seven gold records. After their demise, she teamed up with Jerry Dammers' The Special AKA and spent the next two years recording 'In The Studio', spawning a top 10 hit with the vital, era-defining 'Free Nelson Mandela'. In recent years Rhoda has recorded the lost 2Tone album Rhoda Dakar sings The Bodysnatchers and worked with musicians including Madness, Dub Pistols and Dr. Robert of the Blow Monkeys.
Watch this space for some new music from Rhoda on the 4th Jan 2022!
Download/Stream 'Everyday Is Like Sunday': https://orcd.co/everydayislikesunday