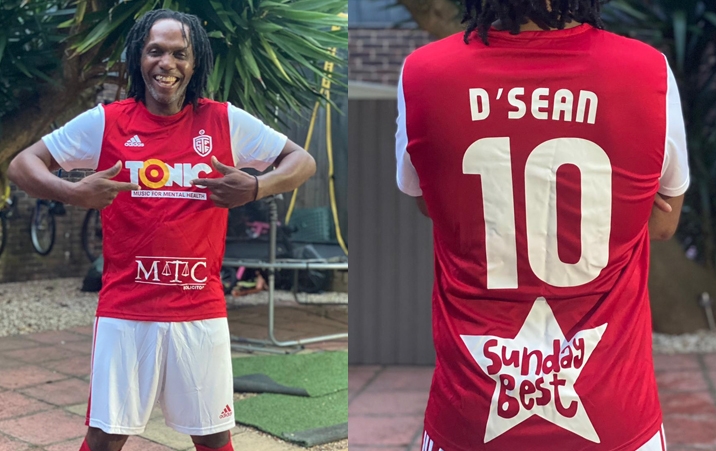 23rd August 2021
Sunday Best Sponsor Seanie Tonic FC
Sunday Best were extremely proud to be the sponsors of Seanie Tonic FC in their inaugural charity football match against Tonbridge Angels XI on Sunday in aid of Tonic Music for Mental Health.
Tonic Music for Mental Health are a music charity dedicated to raising awareness and helping promote wellbeing in the arts.
Seanie Tonic FC are captained and managed by Dub Pistols' Seanie T who assembled a team of fellow musicians, ex-pro footballers, and more including fellow Pistolero Barry Ashworth.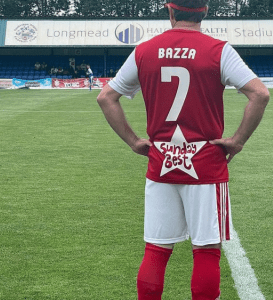 As many know, Barry Ashworth, is a Patron of the charity (along with Terry Hall) and recently completed his yearly loop the loop wing walk raising £30k towards this great cause.
Tonic Music for Mental Health is a charity based on the south coast of England. Their mission is to raise mental health awareness, challenge stigma and promote mental wellbeing through music and the arts, with a belief that participation in music and the arts can promote and sustain the mental wellbeing of everyone involved.
Find out more about the charity and their good work by visiting www.tonicmusic.co.uk.
Unfortunately the lads lost 7-2, however there were a lot of laughs and the money raised is for an excellent cause.