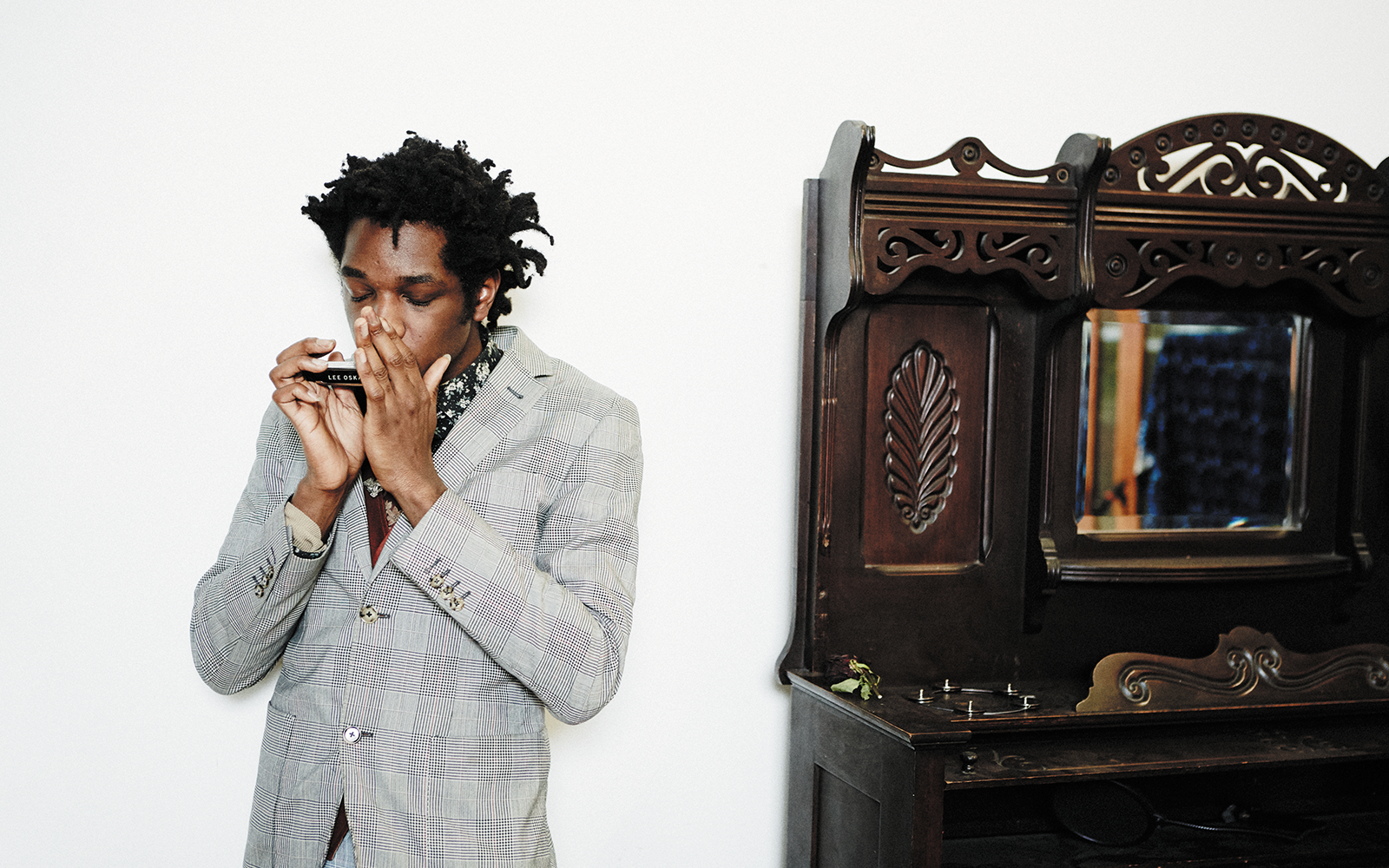 L.A. Salami (Lookman Adekunle Salami) is a singer/songwriter from London, England known for crafting magnetic blues-rock songs with a postmodern twist. Salami was fostered when he was two months old and grew up between his birth mother in Peckham, South London and his foster family in Broadstairs on the English coast. Much of his teens and early twenties were spent on the move, rarely settling in one place for more than few months at a time. It was this lifestyle that provided him with a unique insight about life in the city, something that he would later use to fuel his songwriting, both lyrically and conceptually.
His love for music began when he first heard Bob Dylan on the radio, subsequently leading him to explore more blues and folk music and inspiring him to write his own songs; unfortunately, however, he could not afford his own instrument and wasn't introduced to one until he was given a guitar for his 21st birthday. After three months of soul-searching, tapping into different creative avenues, and sleeping rough, Salami eventually had his first few songs written and set out to land some gigs. Success soon came knocking after relentless gigging, starting with a tour support slot for Lianne La Havas in 2012.
Dancing with Bad Grammar His performances were met with a resoundingly positive response, ultimately landing him a spot on the roster of independent London label Camouflage Recordings, which put out his first official release, the Another Shade of Blue EP, in 2013. The record was a success and Salami was commended for his unwavering ability to tell stories through his songs, as well as his skill for evoking a plethora of emotions through a grandiose sound with just his voice and an acoustic guitar. Further praise for his live performances eventually caught the attention of Burberry Fashion, who approached the young performer about playing an opening set at the 2014 Burberry Menswear Summer Collection in Hyde Park. That performance earned him further coverage and an ever-burgeoning fan base; Salami was also lauded by Zane Lowe, who described the young artist as a future star of BBC Radio One. He went on to release his second effort, the Prelude EP, in 2014, and spent the following year recording his debut full-length effort, Dancing with Bad Grammar, with prestigious producer Matt Ingram (Paloma Faith, Tom Odell) at the renowned Urchin Studios in London. The album was led by the single "The City Nowadays," and was released in the summer of 2016.
Facebook | Twitter | Instagram | Soundcloud |