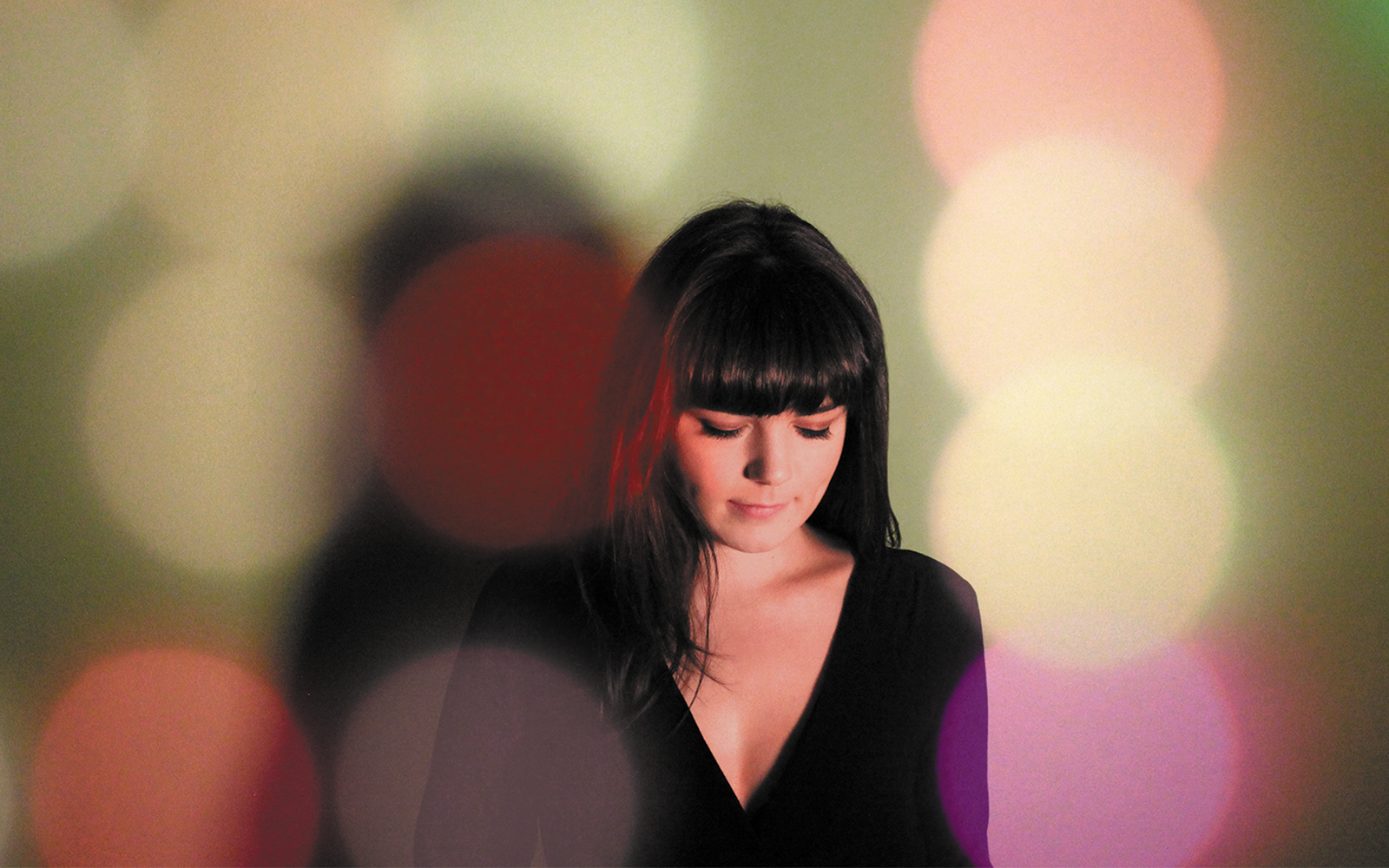 When 22-year-old Alice Jemima was 14 she and everyone else from her comprehensive school in Devon applied for compulsory work experience placements. While her friends were sent to work in retail or IT departments, Jemima followed her passion and got herself a ticket to the Glastonbury Festival instead. By this point Jemima had already taught herself the guitar and had started writing fully fledged songs, but the hands-on experience of soaking up a music festival cemented a desire that had always been there. "My mum was a violinist in a tango band and she used to take me along to festivals from when I was a baby," Jemima says. "It's always been a part of my world." Having recorded a host of songs in her bedroom on Garageband, and released a self-funded EP in 2012 to go along with the myriad Soundcloud uploads, Jemima's breakthrough arrived in 2014 when her sultry, enchanting cover of Blackstreet's No Diggity suddenly blazed its way to nearly 3 million plays. Now signed to Rob da Bank's Sunday Best label, and with a host of festival appearances under her belt, she's about to take her delicately haunting and emotional songs to the masses, starting with the lilting majesty of the Liquorice EP.
Coming from a musical and creative family (Jemima's stepdad is a photographer and art lecturer) Jemima signed up for violin and flute tuition as soon as she could, but she lost interest and instead started accompanying a friend to guitar lessons. "By this point my mum had given up paying for me to learn instruments," Jemima laughs, "and then I was like 'guess what? I love the guitar!'." Inspired by poetic, emotionally-lead artists such as Corinne Bailey Rae and KT Tunstall, as well as the birth of her brother, Jemima started working on her own songs at the age of 12, steadily turning her classical guitar training towards a more commercial style.
Aware of what she wanted from a young age, a spell studying music at college didn't work out because she didn't want to be forced into the kind of musical style they had in mind. Jemima utilised her days recording as many songs as she could whilst honing her production skills progressing from Garageband to Logic Pro. Over time these songs were uploaded to Soundcloud and rapidly caught the ear of various music blogs, emboldened by the reaction she self-funded an EP, 2012's 'All The Boyfriends', "I wrote, produced and released it myself via AWAL. It was really fun to do, I also used to do lot of open mic gigs in at The Phoenix Arts Centre in Exeter and that built my confidence up too." At this time she started to encase her mainly acoustic songs in a mesh of delicate beats and loops. Her cover of 'No Diggity' being an early experiment she almost immediately took down again. "I just threw it up and after a couple of hours it had about ten plays so I was thinking of taking it down," she giggles. "Then after a bit of time I checked again it had gone crazy and had loads of plays, this gave me the confidence I needed."
Jemima's songs caught the attention of Radio 1 DJ and Bestival co-founder Rob da Bank. In fact, years before, a very specific song of Jemima's had come to his attention, as Jemima explains: "He was doing a competition called 'A Song In Seven Hours' where you responded to random song titles such as – Psychedelic Bacon. I wrote a song about that, he liked it, and I won tickets to Bestival." From that slightly random entry point the pair maintained contact, with Jemima being invited in to do a session at Maida Vale. During that time she also met Sarah Bolshi, partner at da Bank's Sunday Best Recordings label and the seeds were sewn for their future working relationship. "I signed with them because I wanted a record label family like my actual family in Devon, that would want to support me."
Her first EP for Sunday Best, entitled Liquorice, is inspired by relationships, terrible nights out and her early experiences of the record industry – the EP's undulating title track is "about when I was going round the majors and feeling that I wasn't good enough".
Quietly determined, naturally authentic and with a devastating turn of phrase, Jemima creates songs that speak of universal emotions but in a way that feels direct and personal. The creeping 'Diamonds And Bones' is whisper soft but full of foreboding; the pretty 'Under The Radar' skips around a pulsating bassline, while the classic-sounding 'So' marries an exploratory xx-esque guitar figure with percussive beats and Jemima's soft croon. 'So' was also the song that helped shape the sound of her album, which will be out later this year. "Most of 'So' features my production, I recorded the vocals at home through a USB microphone. That's one where I can put my hand up and say that I moved the music to a more beat driven area and it's my favourite one. My voice can sound really young – it needs to be surrounded by the right things to really shine, so I found that beats and darker keys and minimal guitar fits around my voice nicely."
While the random circumstances that have surrounded Jemima's life have seemingly led her to this point – the musical family, the childhood festival experiences, a song about psychedelic bacon – none of it's been just about coincidence or luck. Behind it all is Alice Jemima herself, quietly creating these slow-burn songs that draw you in and lock you under their spell. Aware of what kind of artist she wants to be, there's no pretence and no desire to give up control. Her future aims may initially seem modest, but they're also tinged with the determination and passion that's got her where she is today. "Music is the only thing I've ever done so I don't know what else I would do really," she says. "I want to be able to keep doing what I do."