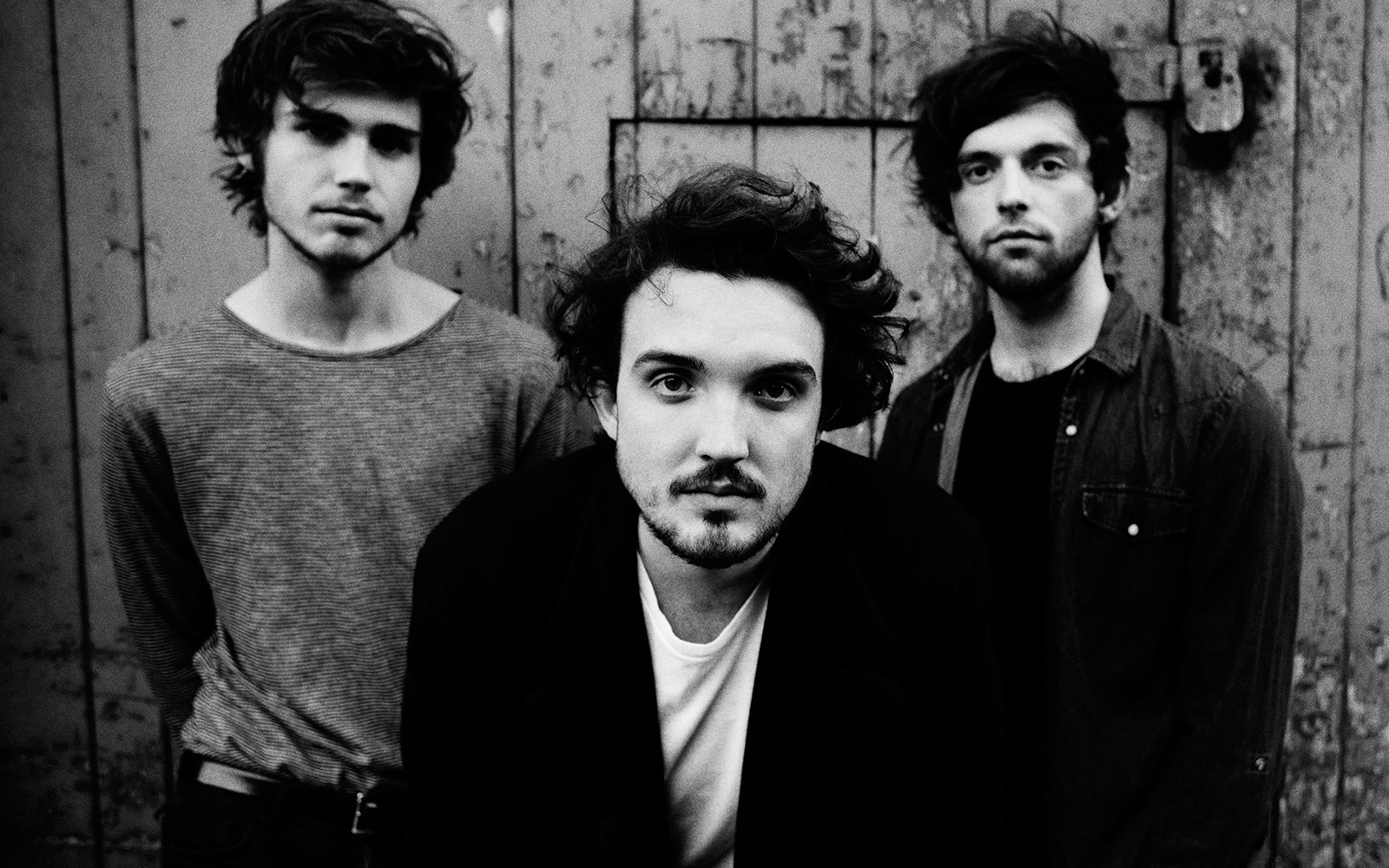 Winchester's finest, Wild Smiles, wear their heart on their sleeve, with their music depicting the highs, but mostly lows of modern day life.
In July 2012, worn down by dole life, with his previous esoteric alt-rock band falling apart around him and his girlfriend ditching him, Chris Peden hit rock bottom.
"Everything kind of collapsed," he remembers. "I just wanted to get away. I was on the dole for ages, trying to get that band to work. And then my band broke up that I'd given everything to, and then my relationship broke up. Basically there was nothing I could do but turn to music.
For his new band Chris recruited his brother, Joe to play guitar and found drummer Ben Cook, by recommendations of a busker in the street.  The newly formed band escaped to the shed to record their first album.
"You could stand in one place and touch both sides," Joe says. "We had to go in one person at a time to record. "
Chris was not alone in his personal troubles. In the months before joining and the early days of the band, Ben and his girlfriend split up, and Ben and Joe quit university and college respectively. All three had nothing left but the band. Luckily, Chris' tunes were as infectious as his rotten luck. The band graduated to recording in the family kitchen, even filming their own psychedelic videos against the wall with an iPhone
The bands early music (AA single Sweet Sixteen/Tangled Hair, released in March 2013), took in elements of Beach Boys surf pop, Velvet Underground drones, Wall Of Sound beats, Monkees
More recently the sound has expanded, with sounds of The Ramones, Pulp and Dinosaur Jr creeping in.
Always Tomorrow is a lot to do with getting older and all your friends moving away and everything collapsing," Chris explains. "The point is 'things will get better'. I'd say that's the main theme of the album. The Best Four Years, that's like the relationship side and Hold On is about getting jobs and not having any money."
"People my age can't get a job," Chris sings. "Nothing to do, its so fucked up/People my age can't get a job/Get a house, get a car, get a life… who's there for us?". And I'm Gone and Never Wanted This are bold rejections of the mundane sort of life we're expected to settle for: "I could get a job I could wear a suit/A monkey in a suit to make some money".
"It's our perception of life," says Ben. "Not necessarily the voice of a generation but just how we all see it."
Facebook | Twitter | Instagram | Soundcloud |