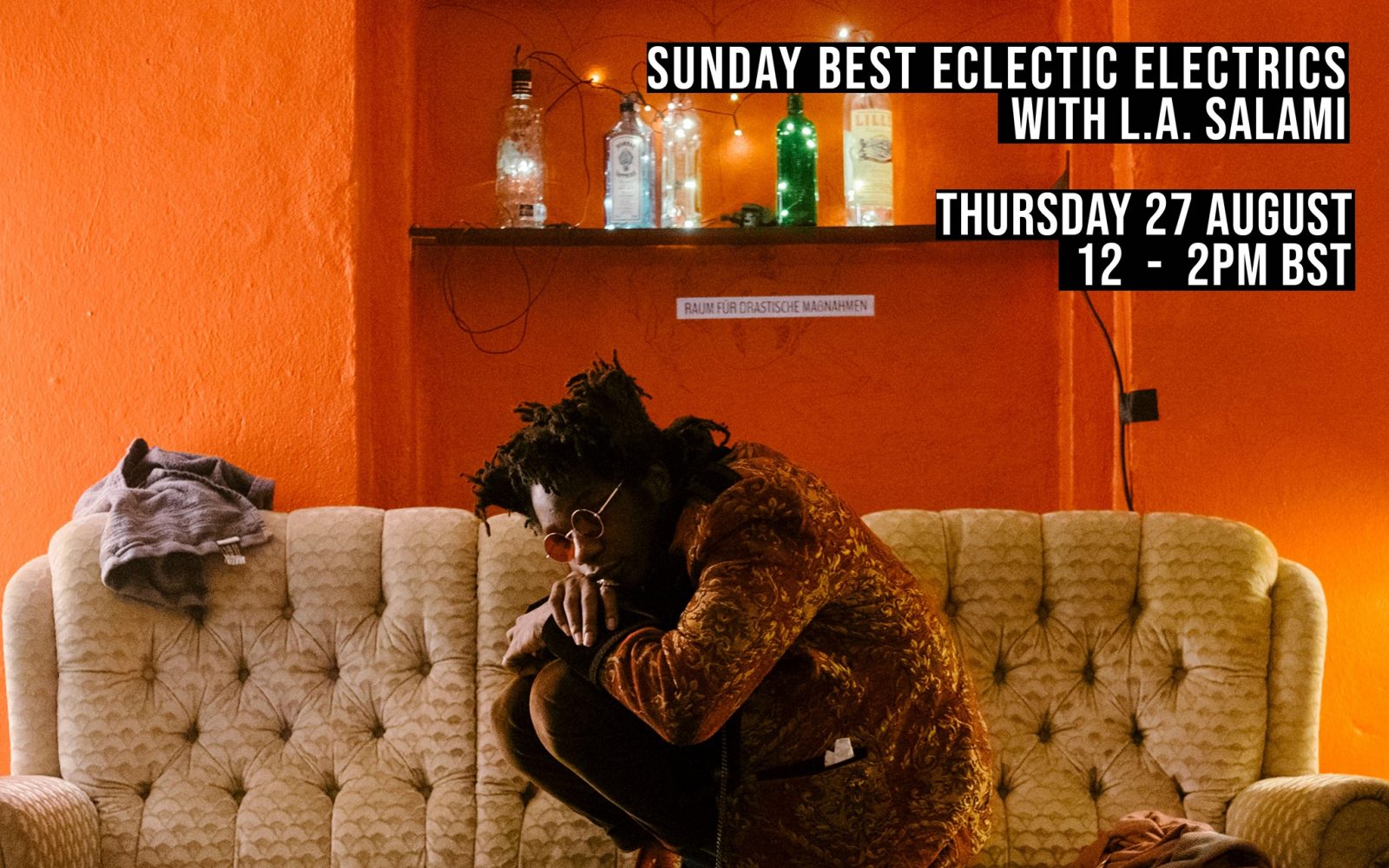 8th September 2020
L.A. Salami Takeover on Totally Wired Radio
Incase you missed it first time round, L.A. Salami's hour on our Totally Wired Radio show is now available on catch-up incase you missed it first time around.
Tune in below for a whole host of tracks which helped shape and influence his latest album 'The Cause of Doubt & A Reason To Have Faith'.
For the first hour it's us at the helm with new Sunday Best releases from JW Francis, Dub Pistols, PLASTIC MERMAIDS and Dan Le Sac, plus a whole range of great music from HAAi-, Art Of Noise, Felt and more! 
Tracklist
1. Art of Noise – Love
2. Dub Pistols – Stand Together
3. Dorris & Kelley – You Don't Have To Worry
4. Amanaz – Green Apple
5. Mamas & The papas – The Right Somebody To Love
6. JW Francis – New York
7. Dan Le Sac – Play Along (Buddy Peace Remix)
8. Po Campo – Dreamt I Saw The Hai Ha
9. Plastic Mermaids – Glow (Wayward Remix)
10. Aeondelit – Mibaory
11. Traumprinz – Love What That Feels Like
12. HAAi – Head Above The Parakeets
13. Felt – Crystal Ball
14. Bob Lind – Black Night
L.A. Salami Hour 
1. The Velvet Underground – Sister Ray
2. The Stranglers – Golden Brown
3. Voices of Gemma – Stranger By The Sea
4. The Tiger Lillies – Bully Boys
5. Conway The Machine – Bishop Shot Steel
6. L.A. Salami – The Talisman of The Age of Glass (Redux)
7. Joanna Newsom – Only Skin
8. Hailu Mergia – Wede Harer Guzo
9. Midnight Sister – Blue Cigar
10. L.A. Salami – When You Play God