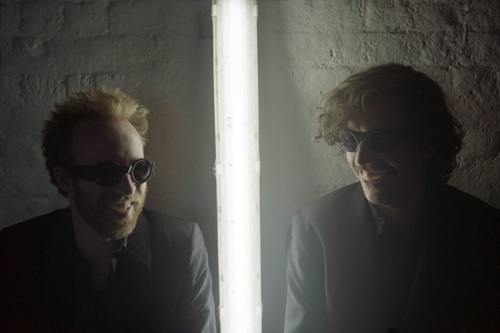 9th October 2015
New Build Release New EP
After a busy year of Hot Chip commitments, New Build return this autumn with an EP entitled 'Luminous Freedom Remixed'.
The original track, 'Luminous Freedom' is taken from New Build's self-produced debut album,
'Pour It On'.
'Luminous Freedom Remixed' is a 6 track EP of diverse remixes.
Taking the lead on remix duties is House and Techno wizard Tim Green and the Berlin experimental pop adventurer, rRoxymore.  Further interpretations come courtesy of newcomer, Darkly who blends pop sensibilities with darker, industrial sounds and renowned techno producer, Phil Kieran. The package is topped off with a remix of 'Look In Vain' by DFA's golden boy, Sinkane.
'Luminous Freedom Remixed' Tracklist 
1. New Build – Luminous Freedom
2. New Build – Luminous Freedom (Tim Green Remix)
3. New Build – Luminous Freedom (rRoxymore Remix)
4. New Build – Luminous Freedom (Darkly Remix)
5. New Build – Pour It On (Phil Kieran Remix)
6. New Build – Look In Vain (Sinkane Remix)