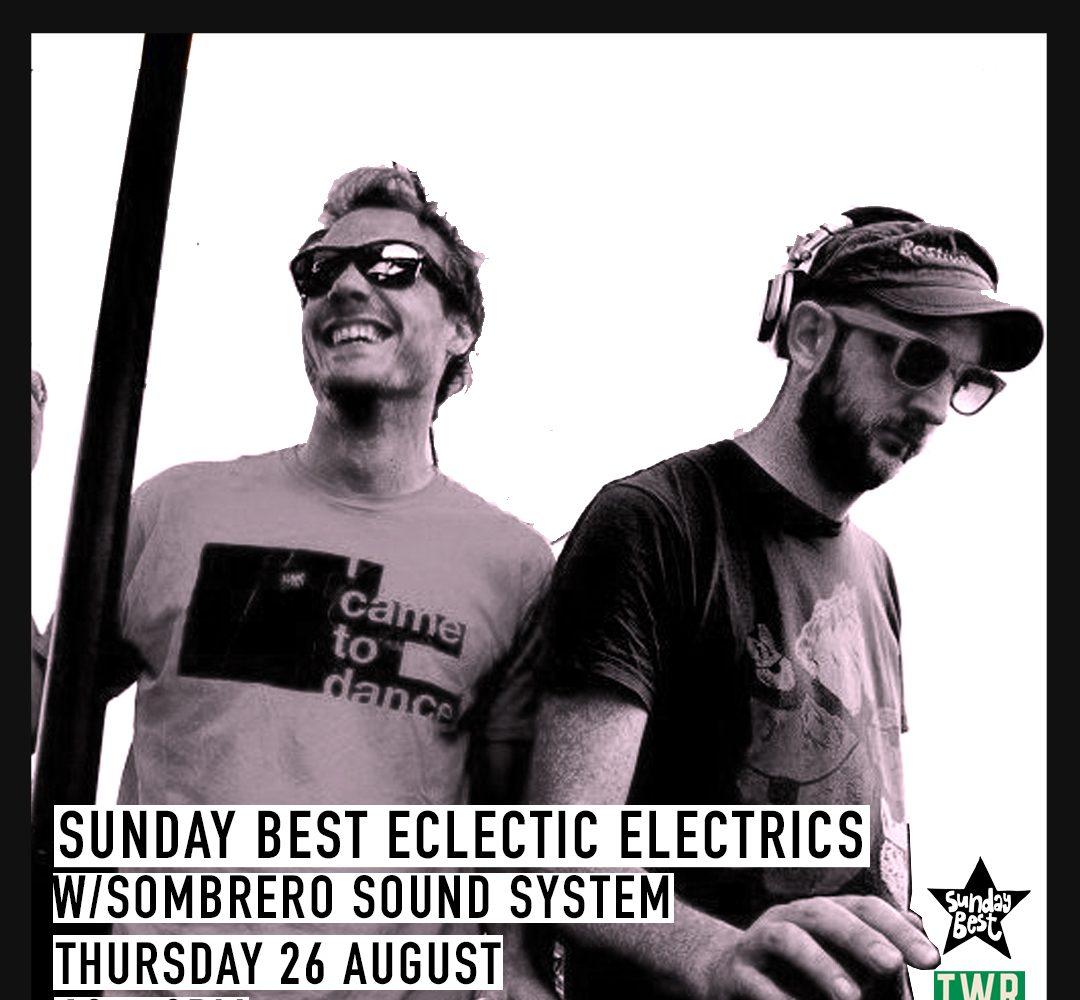 20th August 2021
Sunday Best Eclectic Electrics – All Dayer Special with Sombrero Sound System
Sunday Best Recordings is celebrating 20 years by running an all dayer at Camden's Electric Ballroom on 3rd October. To celebrate this special anniversary we are bringing the pre-party vibes to the TWR airwaves with the help of good friends Sombrero Sound System. Jonny Bain and Duncan Turner were one of the Sunday Best club night originals and Jonny will be gracing the decks once again for all things leftfield, eclectic and in spirit of the label, with new releases and a lovely range of legacy tunes as well. Joining Jonny will be Sarah Bolshi, co-founder of the label, as well as regular host Stan. 
The Sombrero Sound System boys had been throwing parties and generally larking about the London scene, and beyond, for several years before their like-minded ear for a great tune (no matter what genre) and their search for the ultimate knees-up-mother-brown brought them together. The years since have seen them rock numerous parties across the globe and become long-standing resident DJs for Sunday Best and Bestival.
The pair are also on the bill for our 20th Birthday celebrations at Camden's Electric Ballroom on the 3rd October, along with headliners Kitty, Daisy & Lewis, L.A. Salami and Cuban Brothers. DJs throughout the day include the legendary Norman Jay MBE, Dub Pistols' head honcho Barry Ashworth, Sunday Best co-founder Rob da Bank, and of course, Sombrero Sound System, who will be providing the tunes for a birthday celebration like no other. 

Tickets for the party can be bought 
here
.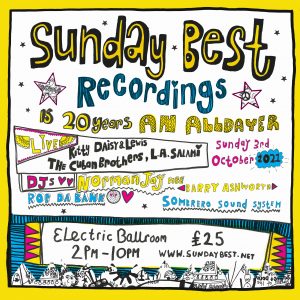 Tune into to Totally Wired Radio live to hear Johnny, Bolshi and Stan at midday on 26
th
 August for some top notch Sunday best action!