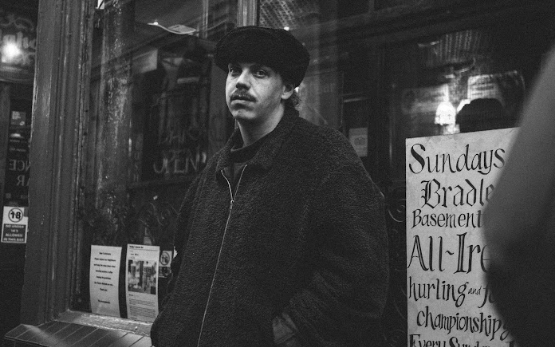 5th September 2023
Brad stank announces new album 'In The Midst of You'
Liverpool based crooner and new Sunday Best addition Brad stank has revealed his new album 'In The Midst of You' set for release on January 26th 2024. Alongside the album comes 'Natty Wine' the brand new single which neatly encapsulates the many charms that emerge throughout the upcoming album.
In The Midst of You finds Brad in late night lothario mode, his previous seductive style now taking a more resolutely romantic and perhaps surprisingly spiritual direction. The phrase "in the midst of you" comes from the Bible, Zephaniah 3:17, "the full quote is something along the lines of "God is in the midst of you" – basically meaning that you have to look inward for peace or enlightenment, etc. the album is about that in parts and also, as always, I tried to put a romantic twist on it so that the "in the midst of you" is about being in love with somebody. It's kind of a juxtaposition but I've always enjoyed taking spiritual messages and giving them a double meaning, explains Brad. "Hopefully it's a positive message of prostrating yourself to somebody, or to spirituality or something – but giving yourself fully to something , being in the midst…"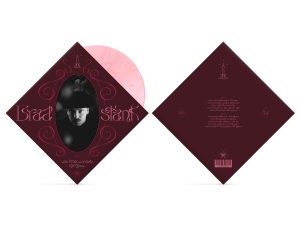 The stoned baritone of his voice brings the after-hours vibe to a collection of songs which playfully traverse R&B, laidback psychedelia and jazz – often simultaneously echoing Barry White and Love Unlimited with Marvin Gaye, Ween and Mac DeMarco. If you enjoyed Brad's previous impressively unhurried slow jams such as 'Flirting In Space' or 'O.T.D.', you will discover that In The Midst of You lives up to his early potential with new-found grace and elegance, as well as his original desert dry humour.
The album is available to pre order on Shepherds Delight Vinyl, Natty Wine Vinyl, Indie Exclusive Cream vinyl and CD. There is also a lovely selection of merch available from Tshirts to candles! Pre Order HERE.