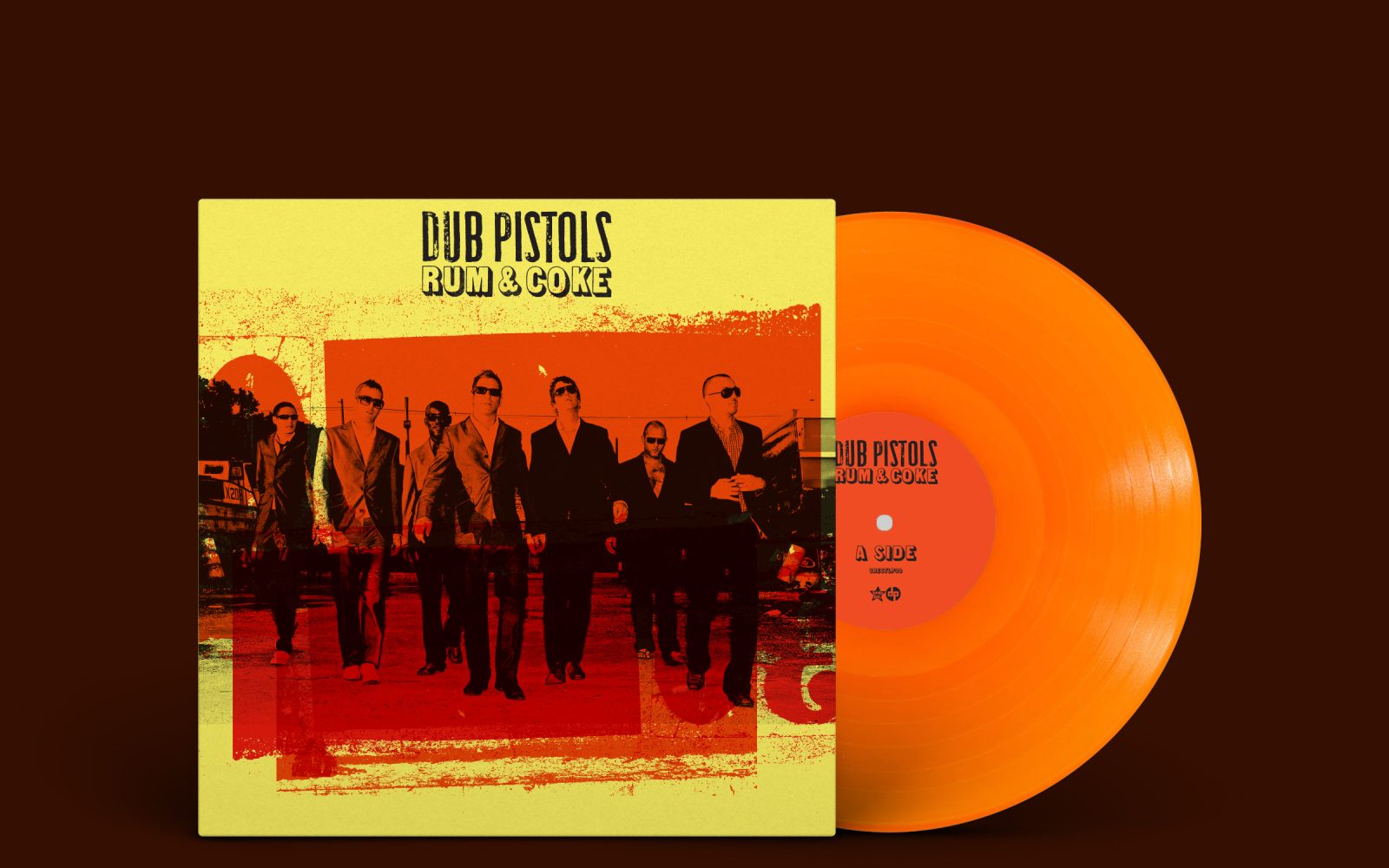 27th July 2023
Dub Pistols Announce Vinyl Version of Rum & Coke
Originally released in 2009 and only on CD, Dub Pistols' acclaimed LP 'Rum & Coke' is finally being given the vinyl treatment. A terrific blend of bass-heavy soul, reggae, ska, electro-funk, lovers rock and quality hip hop, 'Rum & Coke' sees Barry Ashworth and his Pistoleros getting into their groove and truly setting the bar in an already glittering discography.
With features from legends such as Gregory Isaacs and Ashley Slater, the Dubs entered new ground with this release providing a warm, sun-blissed jump around feel-good journey that perfectly encapsulates the west London origins of the band.

Now available on Translucent Orange Vinyl and with redesigned artwork exclusively for vinyl, Rum & Coke has never sounded better.
"Happy-hipped album that delivers on every level."
Record Collector ★★★★
"It's an album of sterling work from Dub Pistols"
BBC
"The Pistols have emerged as one of the few true survivors of the wider beats and breaks scene"
Clash
 "Laid-back grooves designed to keep spirits cool at carnival time."
The Independent